just finished watch "Another Cinderella Story"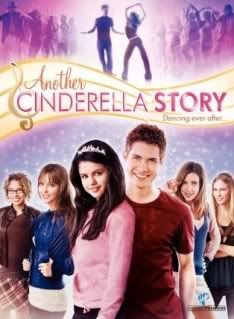 the movie made me cry *
like always, I cry every story la!
*
the movie and dance move are very exciting...
but the movie could be more interesting...
but like always, it just a movie, a story that make me feel like I want a guy like that...
minus the touching and kissing!
haha~
When will I found my "
Bai Ma Wang Zi?
"
or called White horse prince in direct translation... or prince in shining amour in english?
my chinese friends,
they always said that my "
Bai Ma Wang Zi
" would be chinese guy.. haha~
we wait and see... but I'm not hoping for chinese with "sepet" eyes...
coz,I have a pair!!
like always, anyone wants this movie, gimme ur storage device?
ps: forgive me, because I need a break from assignments!! I need to watch a movie...
jgn ingt kite goyang kaki.. hahaha~