hehehe~
tadi, ingt nk membebel kat mak kite,
tp mak kite tgh buat keje... (keje ofis k!)
so, kite xdilayan,
nmpk la suratkhabar "
The Star
"...
selak2... jumpa yg ni!!!
Hot, hot, hot till September
by Beh Yuan Hui
summized by me:
~ the hottest temperature recorded last Thursday at 36.2'C
~ and it is usual phenomenon in the country.
~ April and May were the hottest months.
~ due to the change of wind direction during the inter-monsoon season last month.
~ the country would experience South-West monsoon from mid-May to September.
~ maximum temperature is expected to range 30.7 - 34.1'C
Ps:
azrina!! skrg nk masuk south-west monsoon! hahaha~ ari tu bukan nk tau? hehehe~ siaran delayed sbb tu tau lmbt.. hehehe~
Cuaca mmg sgt panas!!! huuhuuu~
agaknya, boleh kurus x? sbb berpeluh???
hmm....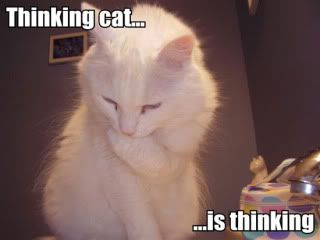 ++++++++
Ye, Saya budak kecoh
hahaha~
next sem ada sarung katil baru!!!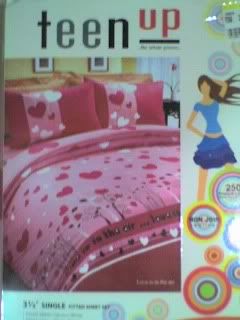 pastu,
si kucing (baby) tu,
mmg xsuka kite... dia xgeselkn badan dia kat kite,
dia xsuka pandang muka kite,
dia xnk makan ape yg kite bagi...
dia xnk tdo sblh kite.
dia gigit kite.....
hehehehehe~
lagi, ape lagi nk ckp....
next week pegi sg.petani,
ada cousin nk bertunang,
faez!! ko gi x???
ada pape lagi yg menarik ke???
hmmm..... xder...